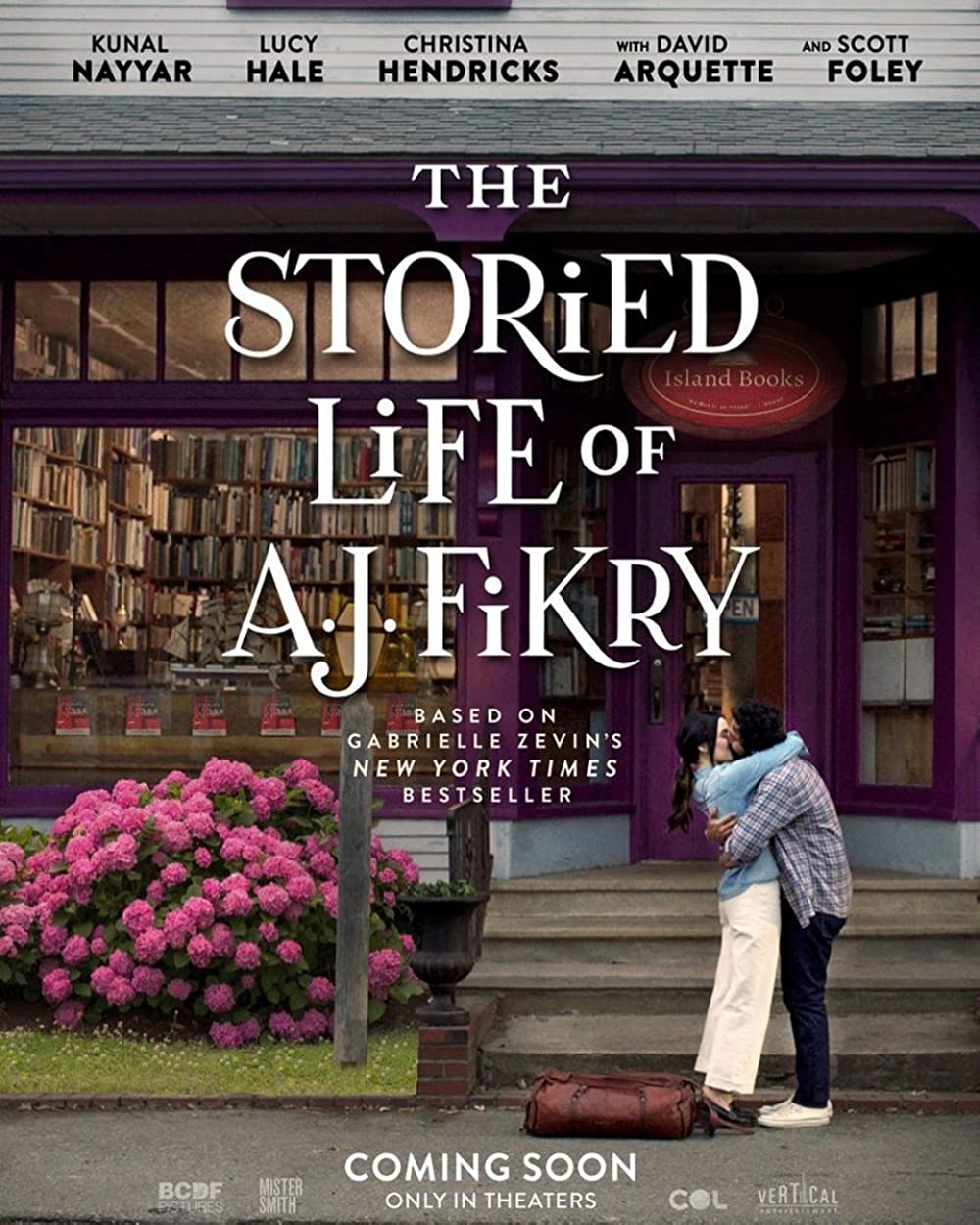 Synopsis: A.J. Fikry's wife has died, his bookstore is in trouble, and his prized rare edition of Poe poems has been stolen. However, when a mysterious package appears, its arrival gives him a chance to start his life over and see things anew.
Director: Hans Canosa
Stars: Kunal Nayyar, Christine Hendricks, Lucy Hale
A.J. Fikry is not having a great run of luck. Our protagonist's wife has died, his bookstore isn't doing well (Has he heard of Amazon?), and one of his most expensive books has been stolen — they say things happen in threes.
A.J. is liked in his seaside town but has a very short temper. This doesn't manifest itself in violence, but in his limited ability to deal with people he doesn't like. On a date with a woman, he can't hide his contempt for her favourite style of books. Sports memoirs??? Really?
One of the few people that seem to break down his defences is Amelia, who is a bookseller. Amelia makes frequent trips to A.J.'s seaside town to discuss upcoming book releases.
The anxious uncertainty of 'will they or won't they' is gone as one of the promotional posters shows our couple kissing, so let's end the suspense there.
The Storied Life of A.J. Fikry takes us on multiple journeys. We see the courtship between a bookseller and a bookstore owner develop, and it also deals with handling grief. But we also meet some interesting characters from this town: the police, played by David Arquette, and A.J.'s sister-in-law, played by Christine Hendricks.
Moreover, he has a baby dropped off at his door and must decide what to do.
Kunal Nayyar portrays our titular character, and credit to him, he has done a very good job of transitioning from his role as Raj in The Big Bang Theory.
Lucy Hale is also good in this movie. Amelia is fun, confident, and a good contrast to A.J. Their on-screen chemistry worked for me.
This cute film is enjoyable to watch but probably won't stay with you. The performances are decent; there just isn't anything to blow you away.
Grade: C+
Where can you find Witty?