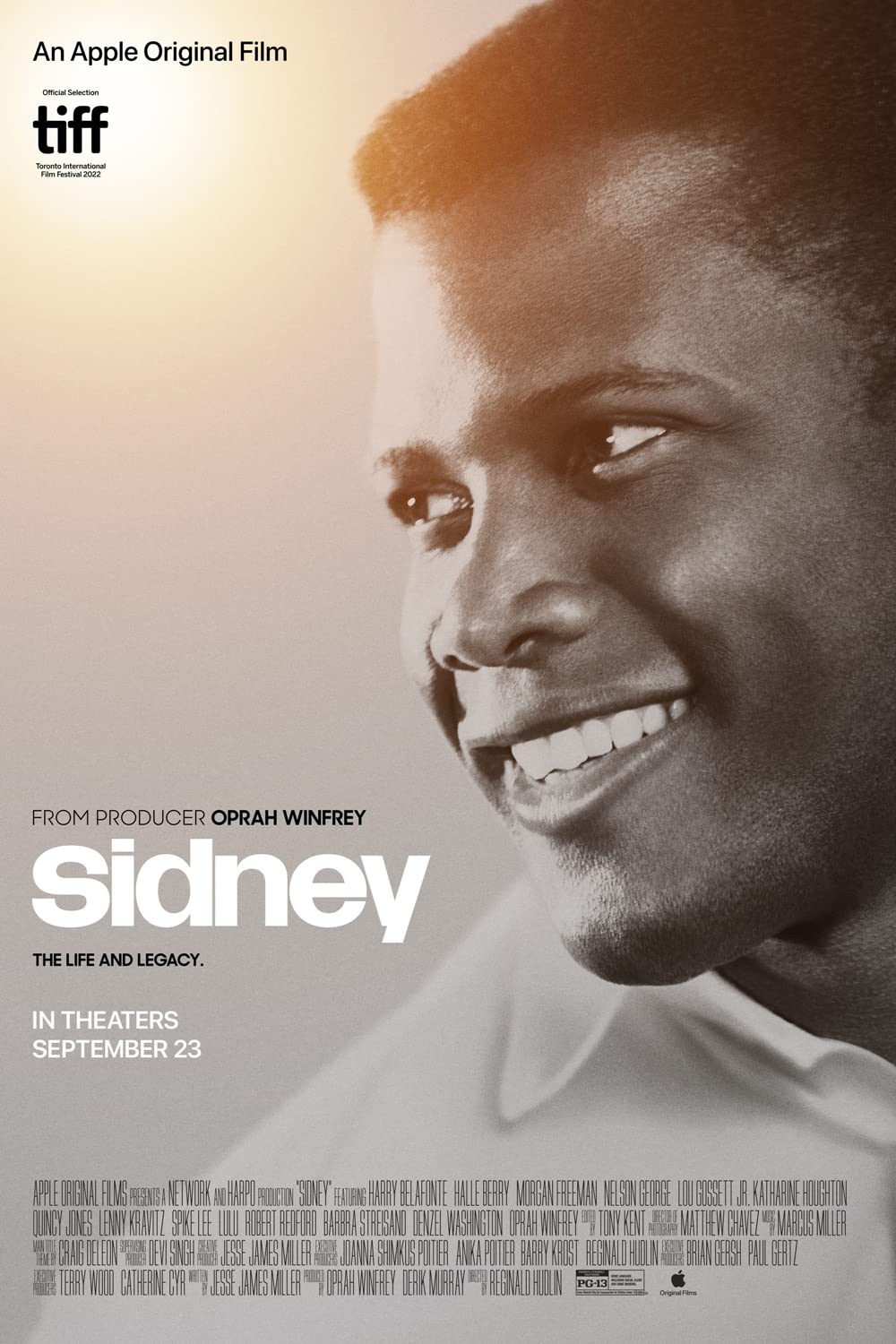 Synopsis: Follow the real life story of Sidney Poitier, the Oscar winner of 1964.
Director: Reginald Hudlin
When I think of the 'big-time' movie stars walking the planet right now, I tend to think of people like Meryl Streep, Robert DeNiro, AL Pacino, Denzel Washington. Julia Roberts. When I think of some other icons, how can you not think of Jack Nicholson, Clint Eastwood and Tyler Perry. Do you know what they all have in common, they would all agree that Sidney Poitier was someone that left them in awe.
To refer to Mr. Poitier as an icon would be like saying Michael Jordan was an ok basketball player or Mark Zuckerberg had a decent idea. Mr. Poitier single handily changed the landscape of an industry. The new documentary Sidney does a fantastic job of focussing on his career.
Now watching Sidney with a 2022 point of view may make it easy to forget the obstacles and barriers that Mr. Poitier dealt with. In 2022 interracial relationships are a common thing. In the 60's a film like Guess Who's Coming to Dinner where his character was being introduced to his girlfriends' white parents was a huge cinematic moment.
Looking at the characters he portrayed was also something the industry wasn't used to. He wasn't playing drug dealers or janitors but roles that black people usually weren't given. The term 'ground breaker' was never more appropriate.
As a huge fan of Mr. Poitier, while I was familiar with many of the situations discussed in the film, there were still things that I learned.  The film includes commentary from Denzel Washington, Morgan Freeman, Robert Redford and Oprah Winfrey, who serves as a producer of the film, and many more people.
Reflecting on this film you must ask yourself, are you captivated by the person or the film? Honestly, both. Hudlin has done a very impressive job capturing the essence of this man by looking at his career and who he was from a multitude of points of view. He has included commentary from filmmakers and family members. The film touches on special moments throughout his life and career.
This film is a must see and serves a beautiful retrospective of an incredible human being.
Grade: B
Where can you find Witty?