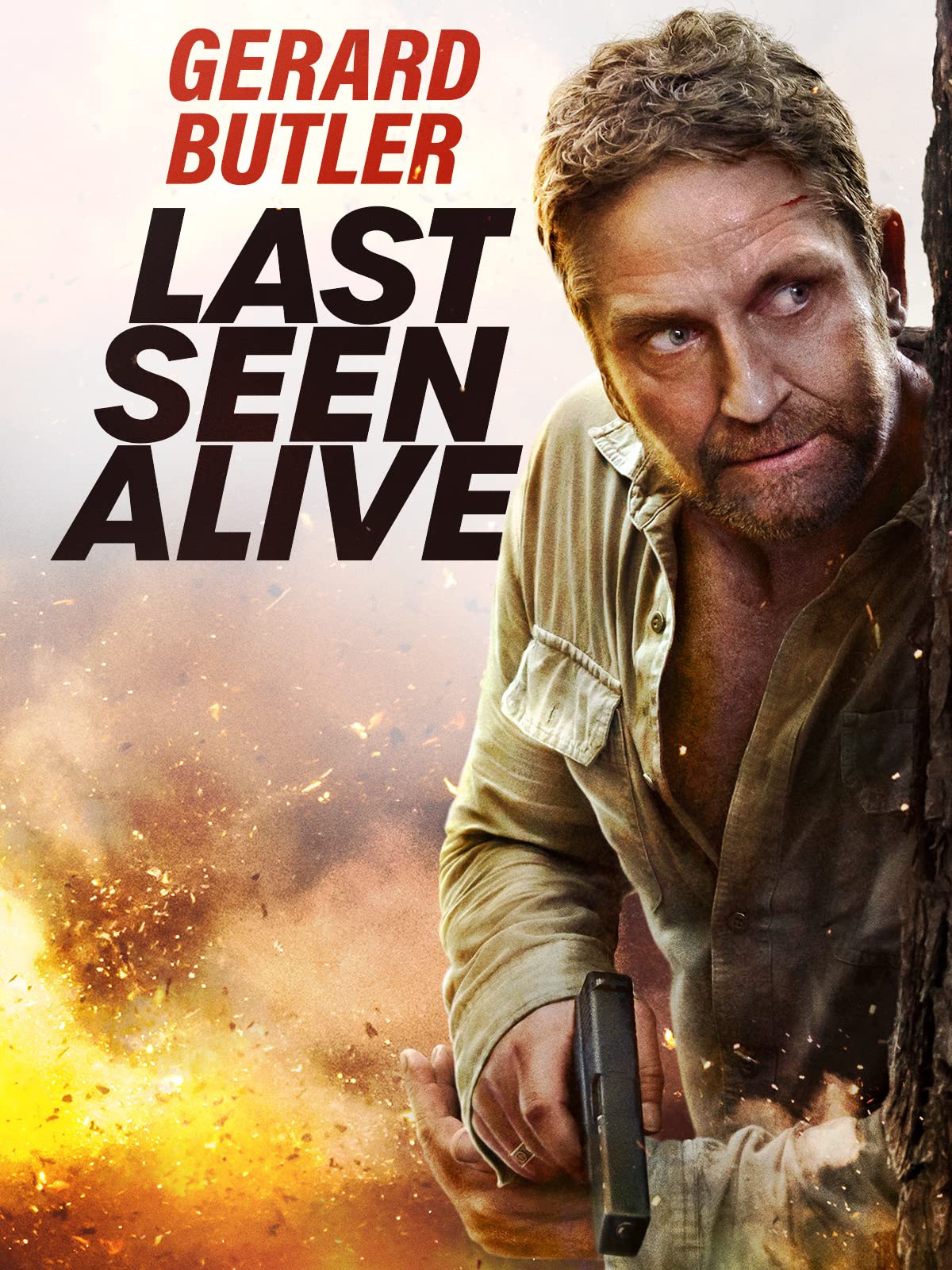 Synopsis: Will's soon-to-be ex-wife mysteriously vanishes at a gas station. He delves into the town's criminal underbelly while running from the authorities in a race against time to find her.
Director: Brian Goodman
Stars: Gerard Butler, Jaimie Alexander, Russell Hornsby
The man in the trilogy of 'Fallen' movies, Olympus Has Fallen, London Has Fallen, and Angel Has Fallen, wants to remind people that he's an action star. Not entirely sure the reminder is necessary: Geostorm, Greenland, and his last movie, Plane?
Now Gerard Butler is in the action thriller Last Seen Alive. You're an action star; we get it. Maybe he is just trying to distance himself from P.S. I Love You, but that was an enjoyable film, so that shouldn't be the case.
Regardless of why there is a plethora of action films from Butler, we are here for it.
In Last Seen Alive, we meet Will and Lisa Spann (Butler and Jaimie Alexander), a married couple on the verge of taking a break. While driving to Lisa's parent's house, they stop at a gas station/truck stop. As Will fills the tank, Lisa goes inside to use the bathroom. Will is consumed with his thoughts: how did they get to this point, and how can they get back on track? Well, slow down Will, you have bigger problems—Lisa has gone missing. 
Will becomes very worried, as one would. What could have happened to her? After searching the truck stop, he heads to her parent's house and finds she isn't there. Knowing of the problems her daughter and son-in-law are having, the parents become worried and suspicious. Did Will do something to her? Will reaches out to local law enforcement, and the investigator on the case (Russell Hornsby) is also wary of Will. 
You might be hit with a wave of nostalgia as this film is reminiscent of a classic called The Vanishing, a thriller that starred Kiefer Sutherland, Jeff Bridges, and Sandra Bullock. While similarities can be drawn between the two films, there are differences.
Butler does a great job of conveying his anguish over his missing wife. His character is filled with fear and regret as we go on this journey with him. The payoff is good but not great, as Last Seen Alive falters a little in the third act, but the build-up is strong.
There are some good action scenes, but Butler truly carries this film. It is a good option on the never-ending list of titles to scroll through on streaming services.
It's not the best or even his best movie, but it's a good thriller that's worth watching.
Grade: C+
Where can you find Witty?